CleverTech needed a look and feel that was inviting yet elegant for its customers shopping for premium home goods and gadgets.
This eCommerce website needed to be easy to navigate for a market learning to adopt digital shopping. We delivered a frictionless user experience from browsing to checkout.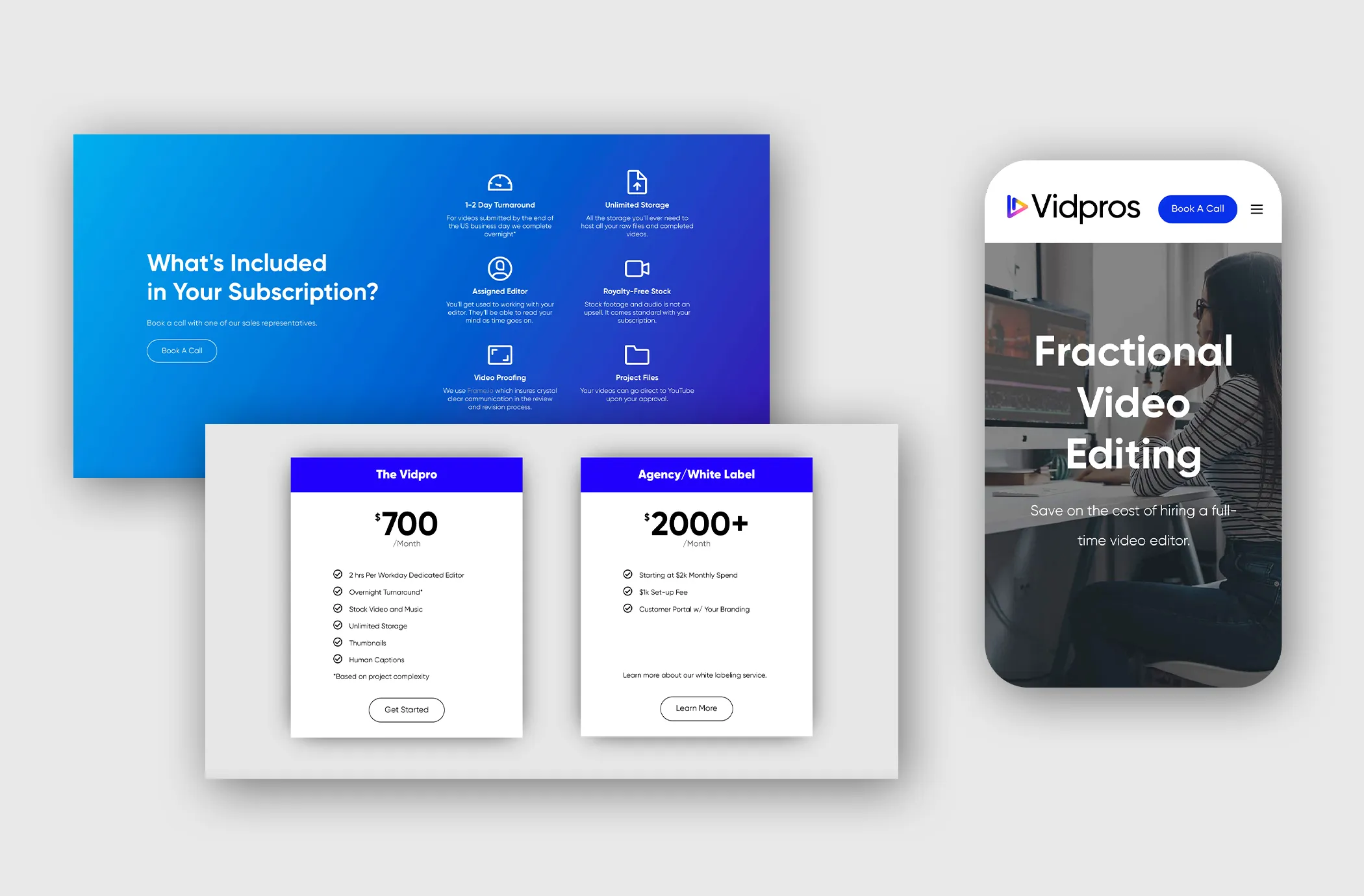 Vidpros needed an upgraded brand identity and website that would position the company favorably to the bigger agencies they work with.
We created a versatile identity system and website that would reflect Vidpros as professional, sophisticated, and friendly.
Brand Identity & Web Design
Rino law associates needed an updated identity. We presented Rino with a clean and modern design that would represent them as well as they represent their clients.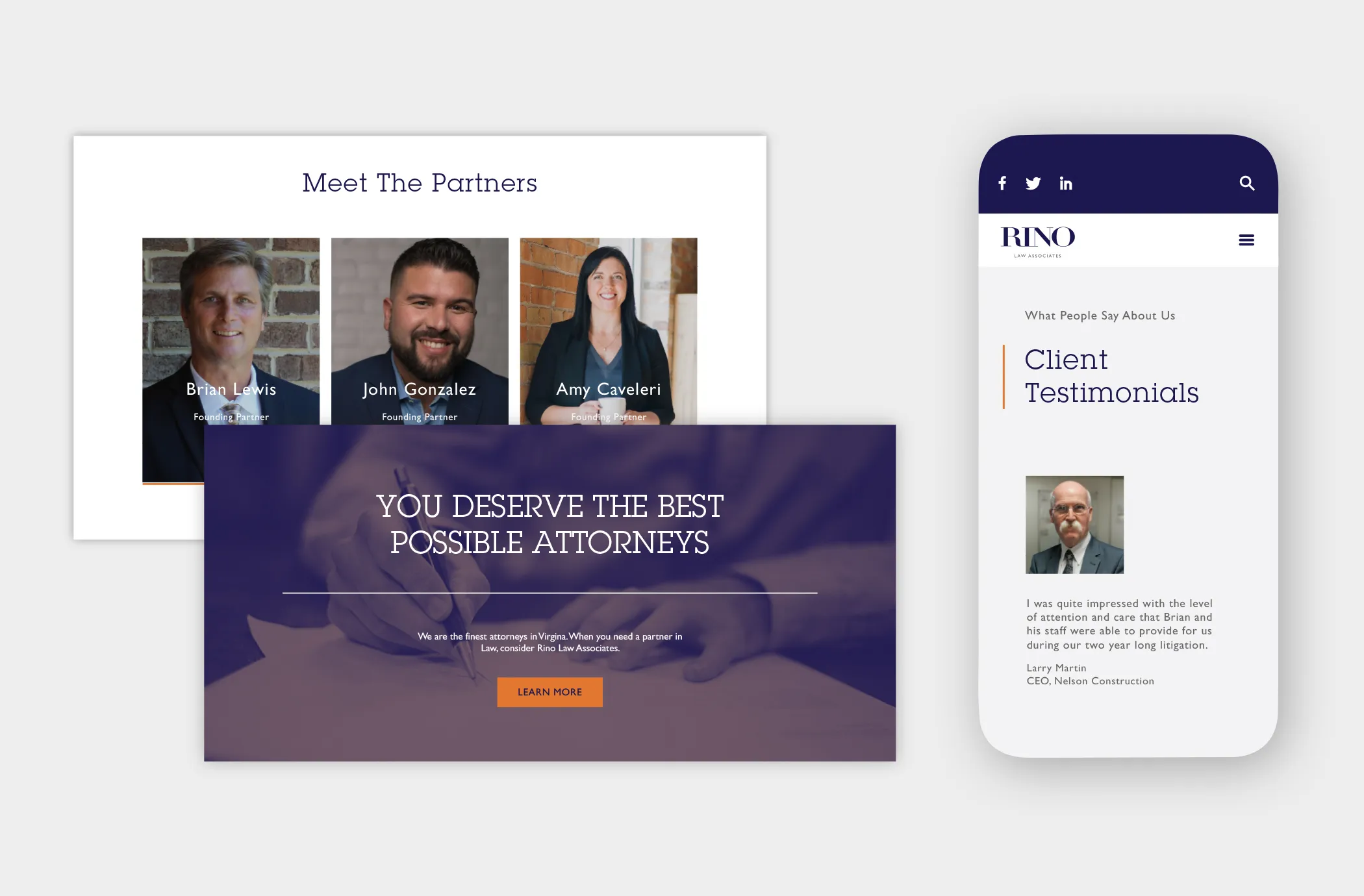 The old website was outdated, difficult to navigate, and not helping the firm sell their expertise. We redesigned and refreshed their existing website into a user friendly, purposeful, and engaging experience for prospective and current clients.
Let's get started on your project.